Professional Estate Planning Services
The Estate Planning & Legacy Law Center, PLC offers caring and professional estate planning services to individuals and families.
Based in Carlsbad, CA, we are dedicated to protecting your wealth and ensuring that your assets go to your intended beneficiaries. We specialize in revocable living trusts, pour-over wills, powers of attorney, trust administration and a range of other services.
No matter what your estate planning requirements may be, we are here for you. We will carefully listen to you to create an estate plan that meets your wishes and needs.
Comprehensive Estate Planning
Our team of experts has the experience and ability to tailor a comprehensive estate plan for you. After a thorough review of your assets we will present you with various estate planning techniques that will suit your needs no matter what type of estate you have.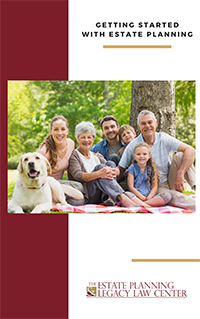 Download Getting Started with Estate Planning now!
Creating your estate plan is a valuable gift. No matter how old you are or what types of assets make up your estate, you can benefit from the process. Get our comprehensive guide, Getting Started with Estate Planning now!
Contact Us
Fill out the form below to submit your questions. We will get in touch with you as soon as possible.